Feature

Highly stable and reproducible feeder-free culture system
Cells : Human iPS cell line 201B7 (seeding density listed in each experiment)
Surface : iMatrix-511
Medium : StemFit®Basic02
Passage technique : Single cell passaging with cell scraping, 0.5x TrypLE Select/EDTA with 10 μM Y-27632.

Total fold expansion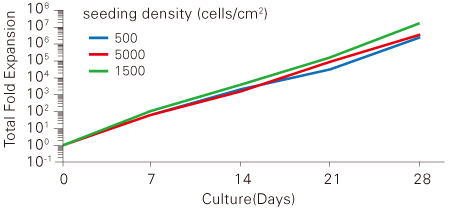 Colony Morphology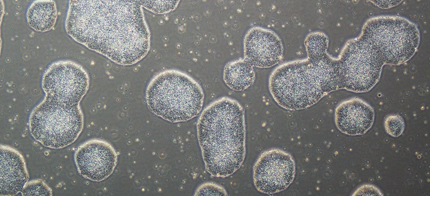 Easy transition from on-feeder to feeder-free culture
High affinity to commercially available coating matrices

On-Feeder 201B7 iPSCs were transitioned to feeder-free conditions using respective cell adhesion substrates and seeded in StemFit®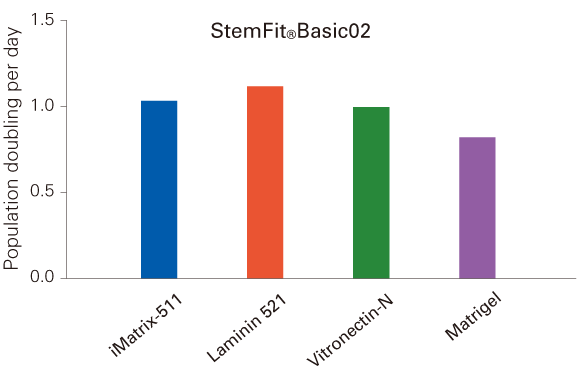 Seeding density : 1500 cells/cm2 for iMatrix-511 and Laminin-521, 3000 cells/cm2 for Vitronection-N, 4500 cells/cm2 for Matrigel®

Superior colony forming efficiency from a single cell clone enables high quality and cost effective genome-edited clone generation

StemFit® has been introduced inmany journals.
Development for StemFit® media

●Sci.Rep. 2014 Jan 8;4:3594. A novel efficient feeder-free culture system for the derivation of human induced pluripotent stem cells.

Maintenance protocol for hPSCs with StemFit®Basic02 medium

●Nat Protoc. 2017 Jan;12(1):195-207. Generation of nephron progenitor cells and kidney organoids from human pluripotent stem cells.

Application for genome-edited clone generation

●Methods. 2016 May 15;101:43-55. Engineering the AAVS1 locus for consistent and scalable transgene expression in human iPSCs and their differentiated derivatives.
●Stem Cell Reports. 2016 Apr 12;6(4):496-510. Establishment of In Vitro FUS-Associated Familial Amyotrophic Lateral Sclerosis Model Using Human Induced Pluripotent Stem Cells.
●Hum Mol Genet. 2016 Oct 18. Genetic and pharmacological correction of aberrant dopamine synthesis using patient iPSCs with BH4 metabolism disorders.
...and many more!
Distributors
News&Topics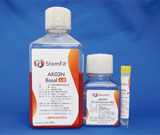 Ajinomoto Co., Inc. to Confirm StemFit® AK03N*, Cell Culture Medium for Clinical Research, Performed iPS Cell Proliferation Proficiently
~Cell and Gene Therapy Catapult conducted the comparative cultivation testing in different culture systems~
Cell and Gene Therapy (CGT) Catapult is an independent center of excellence to advance the growth of the UK cell and gene therapy industry, by bridging the gap between scientific research and full-scale commercialization. The Industrialization group of CGT Catapult aims to develop cost-effective processing platforms for the commercial manufacture and industrialization of iPSC-derived cell therapy products. In this test, media of different formulations were compared with StemFit® AK03N for culture of iPS cells. As a result, iPS cells cultured with StemFit® AK03N performed not only with higher cell proliferation, but also showed characteristics such as homogeneity of gene expression compared with iPS cells cultured with 4 other media without any chromosomal abnormalities.
*Clinical grade AK03N is only selling in Japan. We have a plan to sell StemFit®Basic03 globally as the same grade medium as AK03N.

Downroad
For further information, please contact here.
15-1, Kyobashi 1-Chome, Chuo-Ku, Tokyo 104-8315, Japan