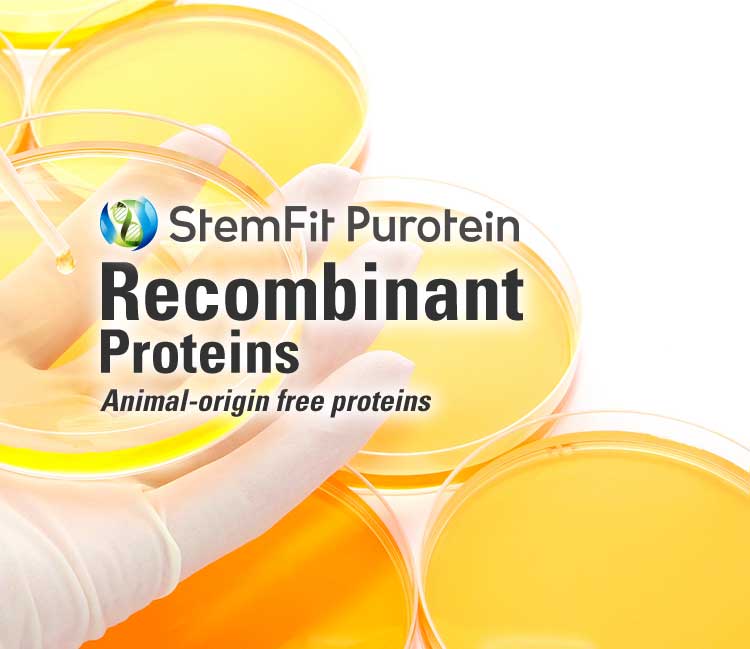 — Product Size —
Non GMP
10 μg (0.1 mg/ml, 100 μl)
SP-VEGF-R-010UG
50 μg (0.1 mg/ml, 500 μl)
SP-VEGF-R-050UG
1 mg (0.1 mg/ml, 10 ml)
SP-VEGF-R-001MG
Benefits
Significant cost reduction of cell
manufacturing processes
Seamless transition from basic research
to clinical applications
PAGE TOP
— Product Details —
NAME
Recombinant Human VEGF 165
SOURCE
Corynebacterium glutamicum*
FORMULATION
Frozen in 20 mM citric acid containing 20 mM GSSG
Quality
Animal origin free
AA Sequence:
APMAEGGGQN HHEVVKFMDV YQRSYCHPIE TLVDIFQEYP DEIEYIFKPS
CVPLMRCGGC CNDEGLECVP TEESNITMQI MRIKPHQGQH IGEMSFLQHN
KCECRPKKDR ARQENPCGPC SERRKHLFVQ DPQTCKCSCK NTDSRCKARQ
LELNERTCRC DKPRR
Purity:
≥ 95% by SDS-PAGE
Endotoxin
<0.1EU/ug
Description:
VEGF (Vascular Endothelial Growth Factor) is a protein that plays an important role in angiogenesis, the formation of new blood vessels. It is secreted by cells as a signal to nearby cells to stimulate the growth of new blood vessels. VEGF also plays an important role in other physiological processes such as wound healing, embryonic development, and regulating the permeability of blood vessels. In addition, VEGF has been shown to be involved in the progression of many diseases, such as cancer, diabetic retinopathy, and cardiovascular diseases. Recombinant Human VEGF165 is a 38.2 kDa, disulfide-linked homodimeric protein consisting of two 165 amino acid polypeptide chains.
*Corynebacterium glutamicum
• Discovered in 1957 as a glutamate producer
• Fast growing soil bacterium
• Gram-positive
• Non-sporulating
• Non-pathogenic
• Non-endotoxic
• FDA approved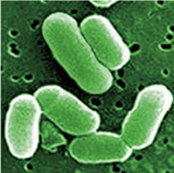 < Features >
Secretion System
No Endotoxin
Less Derivatives (impurities)
Experience: Food Amino Acid Production
Ideal platform for low-cost, high-grade proteins production with high lot-to-lot consistency.
PAGE TOP
— Product Comparison Table —
AJINOMOTO
Company A
Company B
Host cell

C. glutamicum

E. coli
S. frugiperda
Endotoxin
<0.1EU/μg
(LAL)
<1EU/μg
(LAL)
<0.01EU/μg
(LAL)
Purity
≧

95%


(SDS-PAGE)
≧98%
(SDS-PAGE、HPLC)
>97%
(SDS-PAGE)
Biological
activity
EC50, 1-30 ng/mL*1
ED50, 1.0-8.0 ng/ml*2
ED50, ≦1-6 ng/ml*2
Form

Frozen


in 20mM citric acid,
20mM GSSG
Lyophilized
Lyophilized
N-terminal

Ala-Pro-Met

−
Ala
Expiration date
2 years from
manufacturing date
−
12 months from
date of receipt
*1 VEGFR2/NFAT reporter assay
*2 Cell proliferation assay using HUVEC (human umbilical vein endothelial cells)
〈 Comparison of biological activity with other companies' products 〉
VEGFR2/NFAT reporter assay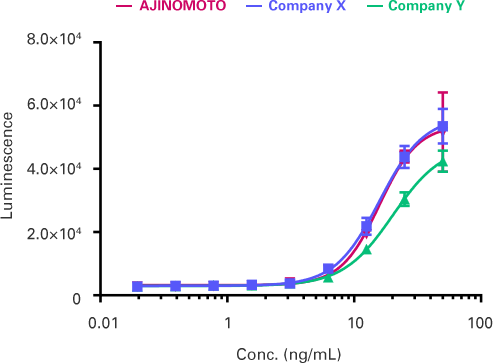 AJINOMOTO's VEGF demonstrates equal biological
activity compared to tested alternatives!
〈 Stability information after reconstitution 〉
AJINOMOTO
Company A
Company B
-80°C

2 years


from manufacturing date
1 year from
reconstitution date
3 months from
reconstitution date
(-20 to -70 °C)
Freeze-thaw
cycles
Within 3 times*
ー
ー
As of 2023 Apr.
* We do not guarantee the product quality.
For more information, please contact us.

AJINOMOTO CO., INC. AminoScience Division
15-1, Kyobashi 1-Chome, Chuo-Ku, Tokyo 104-8315, Japan