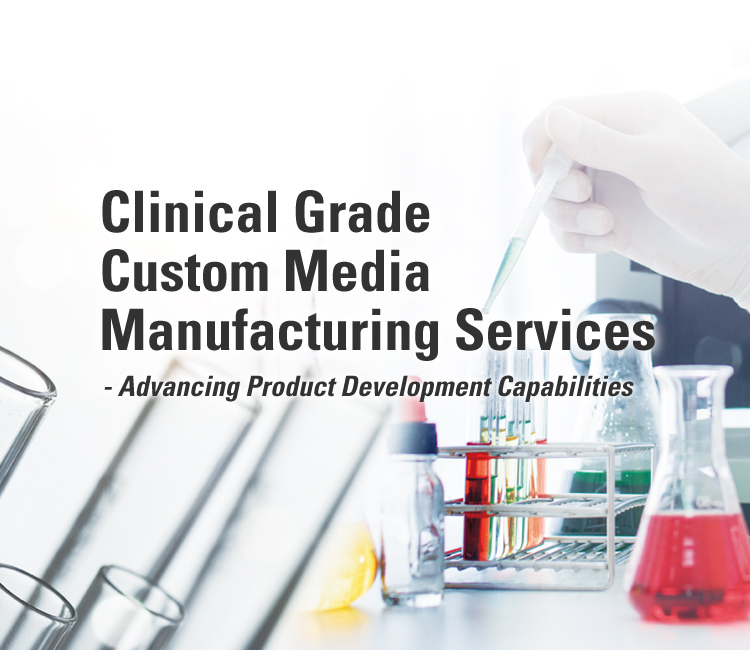 Ajinomoto Kohjin Bio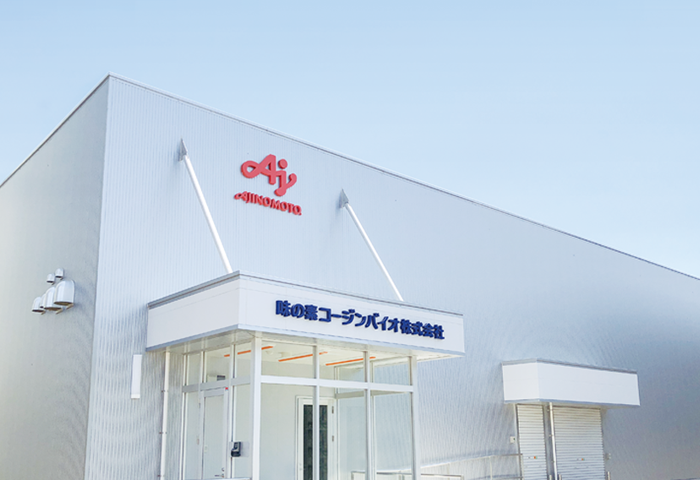 Features
Scalable production
Raw materials management & supply
Regulatory support
Prime access to Asian market
Ajinomoto Kohjin Bio (Saitama, Japan) is the first CMO company in Japan specialized in clinical grade culture media/buffer production for cell & gene therapy (CGT). We offer contract manufacturing services for liquid media and buffers under strict quality control in compliant with the Japanese PMDA's Standards for Biological Ingredients. Our culture media / buffer CMO service provides clients with a fast track for CGT product development.

USP<1043> provides users with a guideline to qualify culture media for CGT product development. Following these guidelines, and the best practices described below, we are able to utilize our manufacturing expertise to provide clinical grade custom media to our customers.

Product characterization
Characterization of the product is crucial for clinical application. Our established raw materials management system enables us to provide well-characterized clinical grade custom media.  Additionally, we have the capability to offer customized characteristic analysis and stability testing upon request.

Animal Origin Free Facility
Having an animal origin free composition is a major requirement of clinical grade culture media, according to USP<1043>. Since our custom media manufacturing facility is dedicated to clinical grade production, we only accepting raw materials that are animal derived component free. In addition, our manufacturing processes are designed and operated in a manner than avoids cross-contamination with any animal derived components. Taken together, these efforts ensure we are manufacturing clinically applicable media for our customers at all stages of development.

Note: In this context, "clinical grade" media are defined as well-characterized ancillary materials, as referred in USP<1043>. Therefore, proper qualification is still required by users based on its risk level.
Capability from a small to large-scale production
The required quantity and the package of media/buffers are greatly dependent on the client's project stage. We provide flexible and scalable manufacturing services from basic research stage on to commercial production. Our flexible production capability allows clients to utilize high quality custom medium manufacturing services from an earlier stage, which accelerates client's pipeline development 

Raw materials management & supply
Raw martials management is sometimes a very laborious process and requires significant resources. We perform raw material sourcing, qualification and management on behalf of our clients through a rigorous raw material control system, which is compliant with Japanese PMDA's standards for biological ingredients. This allows our clients to efficiently allocate their valuable resources to the progress of their projects.

In addition, as Ajinomoto is the world's leading supplier of amino acids, our clients can access our high-quality amino acids and growth factors which supports stable raw material supply and the consistent production of high-quality custom media.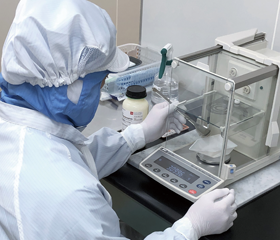 Regulatory support
Regulatory requirements are dependent on the products, application or countries. For CGT products, culture media are categorized into ancillary martials and ISO20399 sets the general requirements for suppliers and users. We offer regulatory support, such as DMF registration, upon client's request to meet the regulatory requirements which contributes to increasing pipeline development speed.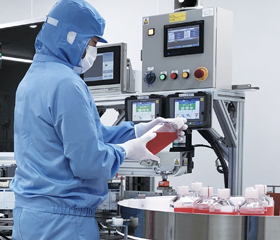 PAGE TOP
Best access to Asian market
With the expansion of Asian markets, such as Japan and China, there is a need for a liquid culture media manufacturing base in Asia. Our facility is located in Japan, allowing for efficient product delivery and compliance with local regulations. In particular, the facility is compliant with the Japanese PMDA's standards for biological ingredients, which will support clients to rapidly enter the Asian market.
Working flow
Inquiry

Communication

•Finalize product specifications
•Calculate rough cost
•Execute NDA  as needed

Sample evaluation

•Small scale production
•Provide samples for evaluation

Official Quotation

•Provide official quotation
•Execute required agreements

Manufacturing

•Full scale production
•QC and product shipment
•Process validation as needed
For more information, please contact us.

AJINOMOTO CO., INC. AminoScience Division
15-1, Kyobashi 1-Chome, Chuo-Ku, Tokyo 104-8315, Japan