Release paper for synthetic leather "DN-TP®"
Release paper is a specially processed paper embossed with the look of natural leather or geometric and other patterns. Synthetic leather with a variety of designs can be manufactured by transferring the embossed patterns to the surface of polyurethane or vinyl chloride sheets. This type of synthetic leather is used in a wide variety of everyday products, including fashion items like shoes, bags and clothing, sports shoes with enhanced functionality, and large-sized items, such as furniture and car interiors.
"DN-TP®" is the world's first non-silicon-type release paper developed by Dai Nippon Printing Co., Ltd. and we have served as general agents for that product. We have been selling to various countries all over the world, including Japan.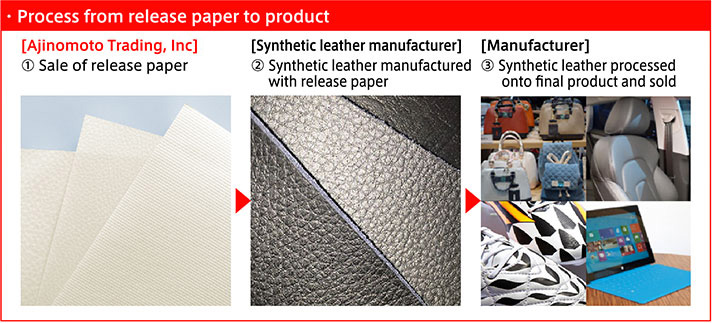 Example of how synthetic leather makers use release paper
Anti-mold agent "WASA-ACE®"
We have confirmed that counterfeits of 「WASAACE®」, Rengo's anti-mold agent which we sell as an agent, have recently been marketed in China. Counterfeit products are fraudulent representations of Rengo's registered trademarks, and it's not affiliated with Rengo or our company at all.
Click here for details ▶︎ (PDF)
The main ingredient for anti-bacterial and anti-mold agent "WASA-ACE®" is allyl isothiocyanate, the natural compound that gives wasabi its sharp flavor. This product has made a major contribution to maintaining the quality of leather, bamboo, rattan, cloth, and other products during shipment and storage.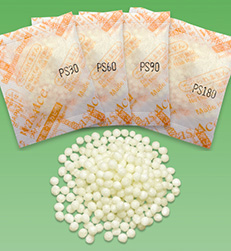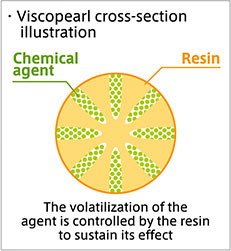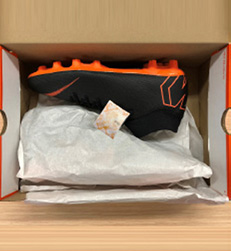 "WASA-ACE®" in action

Why Choose Ajinomoto Trading, Inc.?
In addition to developing conventional products, we also propose completely new usages and creation of value for said products.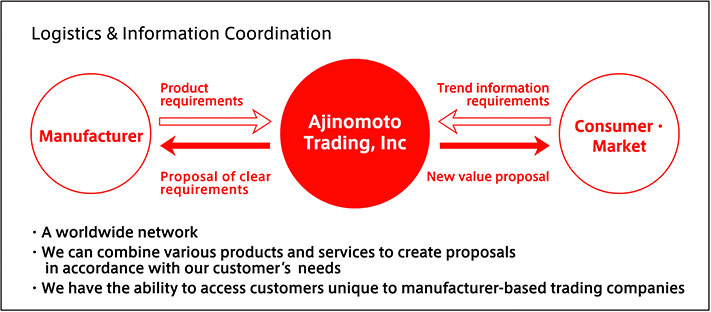 Contact relevant department